Super Nintendo
The
Super Nintendo Entertainment System
, also known as the
Super NES
or
SNES
, joined the video game world in 1990. The Super Nintendo system offered a 16-bit processor, but also featured various other parts of its design that were quite advanced for its time. In addition to these advancements, Super NES games were able to integrate even more advanced circuitry through chips embedded in the SNES game cartridges theirselves.
In modern times, the Super Nintendo is still considered, by my classic gamers, to be the most beloved of all of the classic cartridge-based video game systems. Super NES games tend to have a higher collector's value than other cartridge-based systems, and several generic systems have been released that are capable of playing classic SNES games.
---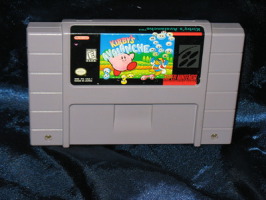 Kirby's Avalanche
Nintendo theirselves made some classic treasures for the Super Nintendo Entertainment System, starting with Super Mario World and F-Zero. These games captivated classic gamers, and still are found to be quite enjoyable to this day. It's not uncommon for me to see parents reliving these treasures from their childhood, and sharing it with their children...
A number of classic gaming parents actually consider the classic SNES games to be better suited for their children than many of the current video game systems. Most SuperNES games had easy to learn controls, fun gameplay, and were family oriented by nature.
---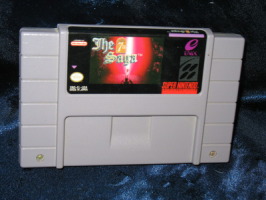 The 7th Saga
However, family oriented games aren't all the Super Nintendo Entertainment System has to offer.. The SuperNES is remembered, by many, for one thing only - the wonderful RPGs available for it. The Legend of Zelda: A Link to the Past helped etch the world of Hyrule in our hearts, while The 7th Saga let RPG fans experience the true difficulty of Japanese RPGs, commonly weakened in their U.S. releases.
The Super Nintendo has a lot of what are considered the more rare RPGs, also.. Final Fantasy IV and Final Fantasy VI, Secret of Mana and Secret of Evermore, Chrono Trigger, and so much more!